---
About
La Faune Boutique Resort is as stunning as the nature surrounding it at Fourna Evrytanias. A unique redesign that creates a relaxing atmosphere for the guests. It is located on the top of Fourna village at an altitude of 840 meters, 40km from the center of Karpenissi. It consists of classic, vintage and boutique rooms. All our 15 rooms have a private balcony with mountain view. The resort features from a big outside place surrounding truly stunning and completely wild, as the name of the hotel. A sparkling seen from the mountains that surrounding the resort, with great view and long sunsets. Guests can dine in the hotel's restaurant which serves traditional greek plates and is accompanied by a cozy bar with its own fireplace in the middle of the restaurant. The sunny outdoor place provides a place to relax and soak in the fresh mountain air. For adventure seekers, the hotel offers a range of outdoor activities from bike tours to mountain skiing while history and culture enthusiasts can explore the nearby landmark Gergeti Trinity Church situated on the right side of the river Chkheri. In the area and picturesque hiking trails are abundant. The in particular is a crowd-pleaser so you can't miss that!
---
Facilities
At La Faune Boutique Resort we have carefully listened to our guests, creating a whole range of facilities to make sure you will never be bored during your holiday.
---
Activities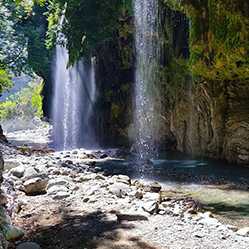 The relief of the area of ​​the Municipality of Karpenisi, its mountains and rivers are ideal for hiking, climbing and mountaineering routes, skiing, crossings and climbs with mountain skiing, routes for 4x4, on-off motorcycle riding, mountain bike and bicycle inflatable boat), canoeing, kayaking, canyoning (river crossing), river trekking (hiking river crossing) and horseback riding.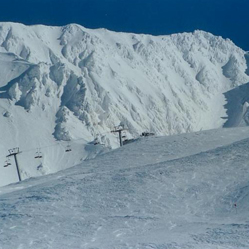 18 ski slopes of various difficulty's degree, 8,400 m in total lenght, out of which Ioannis Papadopoulos, Iosif Klaoudatos, Alexandros Koudounas, Panagiotis Economou and George Mantzoufas, are of the same difficulty. The rest slopes are 2 different difficulty degree at least.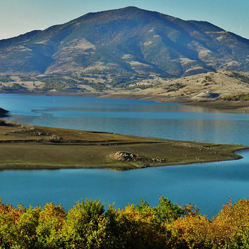 Smokovo Thermal Springs is a small settlement 20 km from the resort in the massif of Southern Agrafa and in the height of 450 m. It was named after the nearby sulfur-alkaline hot springs, whose properties have been known since antiquity. The spa features a sauna-steam room, swimming pool, gym, massage, rinoplysis, balneotherapy, etc. In recent years, near the baths has created the artificial lake of Smokovo, because of which it has developed the flora and the fauna of the area and the nearby destinations that the visitors deserve to see.